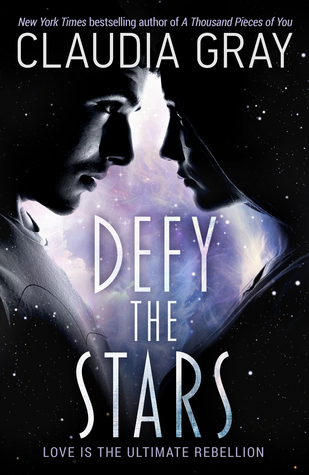 5 Stars!
Thank you to Bonnier Zaffre and Hot Key Books for the e-ARC through NetGalley!
*Received in exchange for an honest review*
"Your soul is bigger than your programming."
I. AM. OBSESSED! This is one of the best books I've read this year, if not ever. Seriously, I thought the Firebird trilogy was great, but this blows them right out of the water and defied all expectations! The level of brilliance and thought that so obviously wen into every single character and plot point is astounding. It's just the right balance of sci-fi adventure, thought provoking commentary, and humor that's bound to make you addicted! When Noemi, a Genesis soldier, boards the spaceship she thought was abandoned in order to try to help her critically injured friend she is surprised to encounter Abel, a type of high-tech robot made to look like a human and known as a "mech", who had been stranded there for the past thirty years. When he announces that Noemi now his commander, she is more than a little wary, but the knowledge he possesses may help her save her home, so she has no choice but to bring him on a journey across space. On their travels, Noemi realizes that Abel isn't anything like the twenty-five other types of ruthless mechs developed by the people of Earth, he's smarter, faster, and so self-aware aware that she is constantly surprised by his behavior. Is it possible for a machine to have a soul? Meanwhile, getting to know Noemi causes Abel to question everything he thought he knew about humans, machines, and his place between them. Is it possible that he has been on the wrong side of this war between Earth and Genesis? Does he possess the power to change his mind and, therefore, the future of both their worlds?
I love that Abel doesn't fully realize how human he really is at first. He just thinks he's malfunctioning. Also, the slow-burn romance between him and Noemi that develops as his more human traits emerge is so fitting. The universe it's set in, the way it came to be and functions, is so believable too. It's a future I can see happening if the way we take care of our planet doesn't change. Knowing that is chilling, but the thrill I get from the realistic aspect to a sci-fi piece is absolutely worth it. It's a truly gripping and unforgettable tale; I can't wait to see where their paths take them next! Are Abel and Noemi's fates set in stone or can they Defy the Stars?