4 Stars!
Thank you to Simon & Schuster and NetGalley for the ARC!
"Maybe the world will end, he signs. Maybe the sky will fall... Maybe snowflakes will rise and time will stop moving."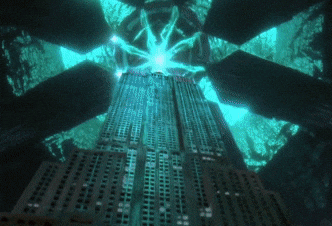 I have mixed emotions on this one, probably would've only given it 3 stars if the last 1/4 hadn't made me want to read the next one. I was expecting Defy the Stars meets the post-apocalyptic setting of Angelfall, something along the lines of "alien/other boy no one thinks could possibly be capable of human emotion is teamed up with supposed enemy who is a badass girl trying to save everyone"... But that's not what I got. I partially blame the misleading synopsis for my disappointment on that front.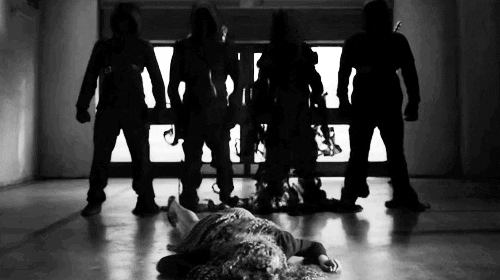 Okay, to be fair, the synopsis was accurate on a bare-bones level, but perhaps what really threw me off was all the ways this book defied the norms of others like it; in ways that were both good and bad. My main grievance was that I'm pretty sure I wasn't even a big fan of the "heroine" Raven most of the time. Instead of the badass hero of the apocalypse I was expecting, she was just a kinda mean and selfish problem child with anger issues, who just "happened" to know martial arts. I wanted someone a bit more noble, but perhaps thisis a more realistic representation and that's why I was unnerved. I have mixed feelings about how the Nahx were described as well, mostly because they weren't actually described very much at all. It mentions the full body armor that obscures their face briefly, but not in depth. On one hand, I like that it gives readers a bit of freedom of imagination, but on the other I really wanted answers and waiting until the end to "see" Eighth's face nearly killed me. But, I really liked the incorporation of their own sign language and the intricacy of the of world Prendergast has created.
If anything, there were several parts of this book that reminded me of the movie Warm Bodies most of all. One of the shining aspects of this piece is that is the farthest thing from insta-love that I've ever read. It's definitely a slow burn "romance" whose flames were almost snuffed out on several occasions. I love this because it let the main focus be what it should be: survival. It was very refreshing to see a "relationship" go at a normal pace for the situation it was in, instead of immediately jumping on the "star-crossed lovers" bullshit bandwagon or looking like a case of Stockholm Syndrome. I'm very curious to see how the next one continues to play out! Personally, I'd love to see things move a little faster in different areas now that the stage is set!