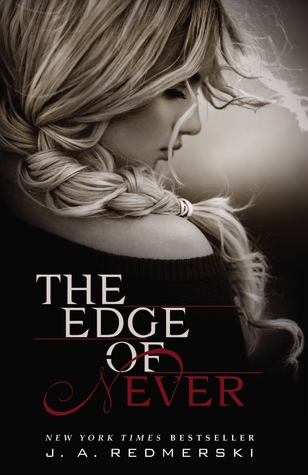 5 Stars!


"Everybody starts out as strangers…"
The Edge of Never
has easily become one of my favorite stories of all time!
Let it be said, I almost never, and I mean
never
, re-read a book. I read this twice! I've also read my fair share of romances (yeah, yeah, I'm a closet romantic) but this one takes the cake! I loved this book; it's amazing and broke my heart in all the right ways! Camryn is witty and lovable but she's more than that—she's
real
. Andrew is absolutely imperfect and that's what makes him so wonderful!
Camryn Bennett has had a really rough couple of years- her boyfriend died, her brother went to prison, her parents divorced- and all the while she's been wishing for a life that's more. One day after a fight with her best friend, she finally decides she's had enough. She packs light, buys a ticket, and boards a bus to nowhere. Along the way, she meets Andrew Parrish, a guy on his way to Wyoming dealing with some hardships of his own. Together, they decided to set out on a road trip with no plan in mind; leaving everything behind to do what they've always wanted.
They bring up issues that are often ignored in everyday life—especially the need everyone feels, at least once in a while, to get away from the burden of "normal" expectations and go on an unforgettable adventure that
teaches them so many things about life—and love. When you're standing on
The Edge of Never
sometimes you have to take that unexpected leap to find what you've always been dreaming of—a new life and a love that's infinitely better than ever thought possible!